Prof. dr. Petra Denig is Professor of Drug Utilisation Quality at the University Medical Center Groningen (UMCG). Prof. dr. Denig and dr. Christine Gispen-de Wied, Scientific Programme Manager at the Medicines Evaluation Board (MEB), give their vision on how to improve safety communication about (generic) drugs and the importance of regulatory science.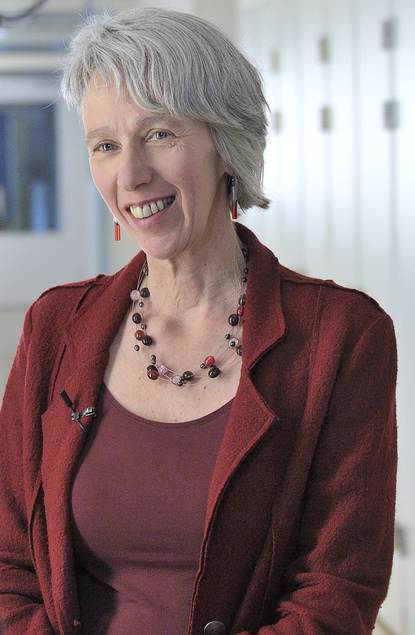 Is it important that we – as regulators - communicate about drugs to prescribers and consumers?
Denig: Both for choosing and using drugs it is important that there is up-to-date information. Prescribers usually do not actively seek for information for the drugs they commonly prescribe. So you need to reach out to them if you have new safety information about a drug after market authorisation. Six out of ten patients seek for information about prescribed drugs. Patients are wondering whether they should start taking the drugs and what the possible side effects can be. Therefore, it is important they can easily find up-to-date but also trustworthy information about drugs.
Regulatory science is the fuel of the MEB
Is there a difference in how to reach prescribers and consumers?
Denig: Yes, mostly because they use different channels when they search for drug information. In the European Union (EU) the main tool to reach out to prescribers is to send letters (Direct Healthcare Professional Communications) in hard copy and through email and websites. A recent survey showed that these letters are well known among 85% of the general practitioners in the Netherlands. But they also rely on reference books and clinical guidelines. One of the promising methods would be to use point-of-care alerts linked to the prescribing system. Prescribers would be immediately informed about new risk information at the moment they are prescribing a medicine to the patient.
Patients are diverse in how they seek information. According to a NIVEL survey, many patients consult the patient information leaflet or professional websites. However, some patients have poor reading skills or are not proficient in using the internet. These patients need the health care professional as a first source of information. Therefore, it is important that we accommodate the health care professionals on how to inform their patients about benefits and risks of drugs. Providing additional educational material for patients is important and could be improved further.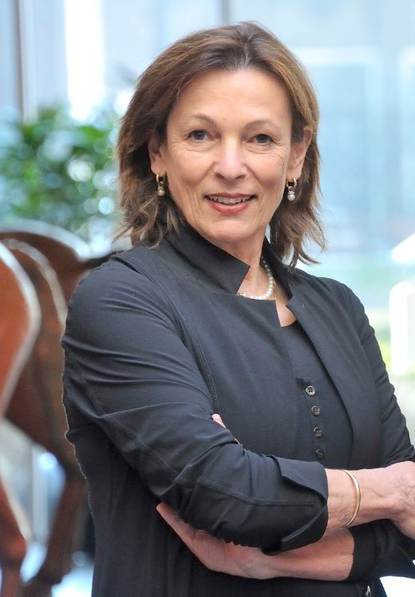 What is your vision on the importance of regulatory science with regard to the Medicines Evaluation Board?
Gispen-de Wied: Regulatory science is the fuel of the MEB. It facilitates the MEB in taking evidence based regulatory decisions and it also opens the door to innovation. In order to achieve the best results possible, we need our  academic network and academic partners to collaborate on this.
The MEB carried out a project in collaboration with the university of Maastricht on the trustworthiness and bio equivalence validity principle of testing generic anti epileptic drugs. There existed some worries in society about the effectiveness of these generic drugs. We therefore looked into our dossiers and we modelled with dossier data. We also carried out a human study to see whether the generic drugs really followed the bio equivalence principle. This research gave us the reassurance that the bio equivalence principle is still valid as we use it today in our decision making process.  This research  was done by our PHD student Abby Yu. She will defend her thesis at Maastricht University in May of this year. We will give you more information about this topic at a later stage.
How does providing information influence the use of drugs?
Denig: If you provide people with information you cannot expect behavioural changes immediately. For instance, just providing information about generic drugs shows mixed effects on prescribing rates. It goes beyond information provision. In this case, the attitude of patients towards generic drugs is also important.  Some are convinced that because generics are cheaper, they are not as good as the brand-name medicine. Mere information provision will therefore not suffice and a broader change in perception needs to be established, for example, using two-way communication strategies.
Does the source of the information matter?
Denig: We have conducted surveys where we found that prescribers highly value the information from regulators and professional bodies. The NIVEL survey shows that patients trust and prefer the information provided by their health care professional.
What can you say about the need for information about generic drugs?
Denig: There are many misconceptions about generic drugs. The question is how to deal with these misconceptions. Some prescribers have a lack of confidence  in foreign manufacturers, doubts about bio equivalence and have personal preferences for certain brand-name medications. Patients, on the other hand, may have concerns when they need to switch between drugs, especially when they were not involved in making that decision. This lack of confidence is fed by negative media coverage regarding generics. It could be interesting to look into the use of social media and apps to communicate evidence-based information and more balanced experiences with generics.
The network is really important
How important is the academic network for drug development and regulation?
Denig: I believe the network is really important. It is necessary to exchange information, experiences and ideas about how to advance the process of better drug development. It is meaningful to develop and exchange ideas about relevant research designs and outcome measures, and also to develop and test interventions on how to improve communication about drugs to healthcare professionals and patients.