Regulatory science provides the Medicines Evaluation Board with up-to-date data, knowledge and expertise based on current scientific insights, for optimal evaluation and marketing authorisation of medicinal products and novel foods. This ensures an even better assessment of risks, efficacy and quality.
"Regulations in different countries need a tailored approach"
Research trajectories & programmes
On the MEB website you can find all the research trajectories and programmes the MEB supports.
Regulatory science opens the door to optimal evaluation
In 2016, 6 PhD's defended their thesis at different universities, and in January 2017 we welcomed the first theses of this year:
Theses highlights
In the theses of both Carlijn Welten and Taina Mattila, a unique individual patient database was used to look in more detail at characteristics and outcomes of clinical trials in psychiatric disorders, bipolar disorder and schizophrenia. One of the conclusions of both theses was that geographic variation in the outcome of trials is not an uncommon finding; regulators should be aware of these differences and their implications for benefit/risk decisions.
Joris Langedijk emphasised in his thesis that innovation goes beyond the usual suspect, i.e. the development of innovative drugs. There are ample opportunities for rediscovery or repurposing of existing drugs beneficial to bringing the indication on-label rather than leaving them in the off-label prescription domain.
In the monography by Marie Elske Gispen, a human rights framework was established of balancing the right to pain treatment with opiates with the need to protect society against abuse. An important message was that regulations in different countries need a tailored approach; 'it is not one law or policy fits all' when we want to serve the healthcare system across the globe.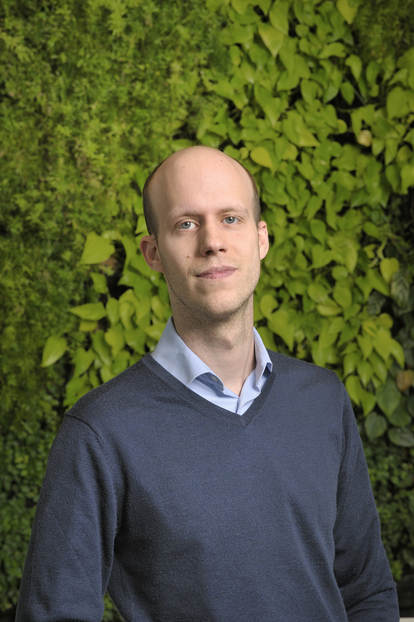 The distance dilemma
Nick van der Meulen's thesis was an exceptional one in the row of regulatory science projects. At the crossroads of new ways of working, i.e. place and time independent - as adopted by the MEB in 2012 - and job satisfaction as a prerequisite of good performance, he demonstrated that trust of senior management towards employees is one of the hallmarks of success. A flexible approach of being near or distant from peer professionals can even strengthen coherence of knowledge networks.

Publication highlights
Diana van Riet published an article in Huisarts en Wetenschap. It is a spin off of her thesis on Child friendly medicines that she published in 2014: a continuous plea for medication tailored to children is supported by extensive literature review and identification of problems that come from clinical practice and field experience.
The newsletters from the Regulatory Science Network Netherlands (RSNN) have been published. Read them here and become a member of the network.