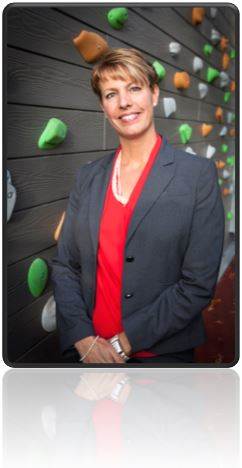 Diana Delnoij: still much to gain from knowledge that underpins the way we work
Professor Delnoij is a political scientist who works on healthcare research. In recent years, her main focus has been on the effect of transparency in healthcare, the best arrangements for healthcare, and how managers, professionals and institutions handle this area. 'New knowledge is so beneficial,' she says. 'For example, which outcomes should we look at in order to evaluate healthcare? What is relevant for patients and how do you discover this? These are highly pertinent questions for the National Health Care Institute (ZIN) and the Medicines Evaluation Board (MEB). Through my research, I want to help build a good foundation for the way we work and how we make decisions.'
Professor Delnoij is head of Development, Science and International Affairs at ZIN. Since April 1st 2018, she has been professor by special appointment in 'Managing quality and efficiency in care' at the Erasmus School of Health Policy & Management (ESPHM) at Erasmus University Rotterdam. Before that, she was professor by special appointment in 'Transparency in healthcare from a patient perspective' at Tilburg University. She is involved in research that is based at the academic workshop for Health Technology Assessment & Appraisal (HTA&A) of Erasmus University and Utrecht University. In Rotterdam, one of her focus areas is the role of ZIN in relation to private actors.
The goal: better decision making
Delnoij says she is not an expert in medicines herself. 'My expertise lies in how knowledge is used in decision making at ZIN and by other actors, and quality standards in relation to the use of healthcare. The question is: what do the people who make decisions regarding medicines need, in terms of information, in order to make the right decisions? So it involves tracing back to find out what it means in terms of the research that needs to be carried out. It involves starting from the user side, and working back towards efficacy research. That's where my contribution comes in.'
Common ground in outcome measures for effective assessment
'I enjoy thinking about the different ways in which we can apply the knowledge that we acquire in relation to ZIN's different roles. Measuring outcomes is a particularly interesting area. That's something that we do when we are assessing medicines, too - we look at their effectiveness. When is something effective? And what do you measure that against? That question is also relevant to ZIN's role in quality. What constitutes good quality in care, and how can we measure that? And when can we say that a healthcare provider is getting it right? What we are seeing is that the same outcome measures are increasingly being used as those used to evaluate medicines. There's an overlap between those two worlds.'
She immediately added the word 'quality' to the title of her role in Rotterdam. 'Because that's the angle that I come from. I look at the overlap between insurance package and quality - what can we learn from each other and where is the common ground?' And we still have a lot to learn, says Delnoij. When it comes to outcome measures, for instance: 'In the world of HTA, the same outcome measures are used that we're now seeing in quality policy. The Ministry of Health, Welfare and Sport has indicated that outcome data on 50% of the burden of disease needs to be available by the year 2022. So you see people searching around. How can we measure that? And which instruments do we have to achieve that? And then they come across instruments that have been in use in HTA for some time already.'
Aligning incentives in healthcare
ZIN works with all kinds of actors in healthcare: 'But we are seeing that now, increasingly, we are working together on very specific aspects of our work. That's the way to achieve added value. Ultimately, it is a chain. If you want this to lead to better care, you need to streamline that area. I think it is important that, as far as citizens and private actors are concerned, you present one face to the world. Alignment and coordination are very important, and that needs to be taken care of properly. When it comes to improving patient care, ZIN is a small but important link. There's a lot involved. In particular, it's important to align incentives in healthcare. What do patients actually want? What are their expectations and when can we say that they have received the care they need?'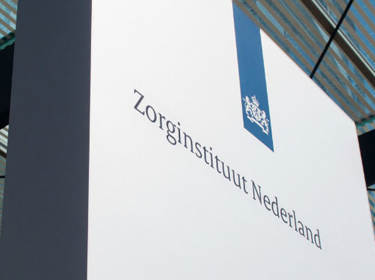 Availability of medicines
ZIN advises on the inclusion of medicines in the compulsory basic health insurance package. And that can include advising against inclusion. 'That can lead to some critical headlines sometimes,' says Delnoij. 'But we are convinced that our work is in the public interest. That means thinking carefully about how we present the arguments that underlie our recommendations, and which considerations we take into account. Emotions also come into play. And even if medicines are added to the basic package and are made generally available, there is still a lot of work to be done to inform patients properly so that the right decisions are made in consulting rooms. Not only in relation to the average patient, who was in that very specific group during the trials. But also for real people, who may be living with multiple health issues at the same time. Elderly patients, who suffer from side effects. Ultimately, every person is an individual, and an individual assessment needs to be made about whether something will be beneficial. When it comes to doctors and patients making joint decisions, you have to be able to adapt the information over and over again in the light of real experiences with real people, involving co-morbidity and the right mix of interventions. We still have a lot of work to do to discover exactly how you do that and which information people need.'
A change of culture is needed
Delnoij is convinced that the MEB and ZIN can contribute to the information that is needed to ensure that the conversations between doctors and patients go well. 'That information needs to be good quality, from patient information leaflets to websites and videos. But there is also a big role for healthcare professionals. Because we can design a whole range of wonderful tools like decision trees and patient information leaflets, but the real decisions are made during that conversation between professional and patient. So that conversation must be conducted properly. Time has to be made for that too. I think that that falls under the heading of "joint decision-making". It's not something you can legislate for, or solve with a website. It requires a genuine change of culture within the healthcare sector and among patients. It's going to take 10 years or more to achieve. There will always be patients who cannot or will not adapt. People often say that today's generation of elderly people grew up before the internet, and so they find today's technology difficult. Well, we have grown up with it. But when my generation is 20-30 years older, I wonder whether we will still be on top of all the technology of the future - and whether we will want to be.'
Personalisation must become the standard
'Research often involves larger groups. You need to be able to translate that knowledge into what is best for patients. Personalisation will need to become the standard. Because you also need to ensure that patients are properly equipped to take part in those conversations with their doctor. And for that you will use a different kind of research. There is always a need for trials to see whether something really works. But increasingly, these are being combined with observational research or with registrations or other Real World Data. To find out what actually works and for whom, in which order and at which time. How can we combine all these different sources of data in the most effective way? What kind of information do we need for different types of decision? This is the kind of research that I can use my professorship to work on. To find out how different organizations can strengthen one another. Which requirements do we need to set for that type of data and the registrations that they originate from? How valid and reliable does it need to be, and who will make sure that it is? In that respect, there is a lot of common ground for ZIN and the MEB."
*Health Technology Assessment & Appraisal (HTA&A) is an academic workshop at the Netherlands Healthcare Institute, affiliated with Erasmus University Rotterdam and Utrecht University.