To make the most out of all data analysis efforts, the Danish Medicines Agency decided to establish a Data Analytics Centre (DAC). Director Jesper Kjær explains how this helps to increase the accessibility of safe and effective medicines.

A few years ago, the Danish Medicines Agency, Lægemiddelstyrelsen in Danish, plotted a course towards a more data driven future. One of the most visible results is the establishment of the centre. After a run-in period starting mid-2019, the DAC is now up and running, led by Jesper Kjær. "Lægemiddelstyrelsen focuses on marketing authorisation, pharmacovigilance and inspection of medicines and medical devices", Jesper explains. "Data analysis has always been one of the main tasks of the agency. But within the DAC we strive to centralise all of these tasks."
Before, analysing potential signals in the field of pharmacovigilance was a shared effort between the agency and several academic institutions. "That collaboration naturally stays in place. The establishment of the DAC adds more means of collaboration to the palette. The centre functions not just as an internal facilitator, but also helps us bridge with external collaboration partners. Knowledge doesn't stop at our front door. We want to support our vision of working towards truly data driven work, to create the value chain that generates knowledge from data."
Data driven accessibility
That is what the DAC is about. Jesper: "Through use of clinical trial and real-world data and advanced analytical methods we want to increase the accessibility of safe and effective medicines and medical devices. We focus on using data in the area of scientific advice, and both before and after approval has been granted."
To start with the first area, Jesper states that at the moment, there is no real quantitative scientific advice. "We need to stimulate interactions between the agency and the industry a lot more", he says. "Especially now clinical trial designs are growing increasingly complex and are becoming more and more advanced. As an agency, we could be of use in the development of those trials through scientific advice. What patient groups should be focused on, what segmentations should be made? As 'gatekeepers' of scientific advice, agencies should be able to step in at an early point in development with quantitative scientific advice. That might help the industry to make their trial designs more effective and feasibility of studies can be assessed much earlier on. That might help reduce the time-to-market of new medicines, which is a win-win situation for both the industry and the patient."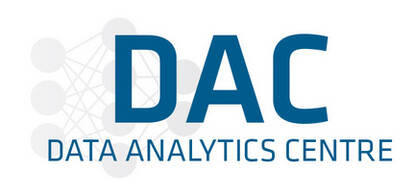 Accelerate processes
Reducing that time-to-market might not just come from creating more effective trial designs, but also the analysis of data is bound to change. "Development and approval take years nowadays. But just think of breakthrough medicines with a PRIME designation, intended to fight unmet medical needs. Or precision medicines with the same impact? Extensive and more efficient data analysis in an early stage especially in those categories can help to accelerate the process."
Randomised clinical trial (RCT) data is still the golden standard for efficacy assessment. "As an agency, we review summaries of that RCT data. The future will bring a lot of change in that", Jesper expects. "I think eventually it will be inevitably that authorities have access to the applicants' trial data." The raw data? "No, we have to unlearn that name. It's not the raw data, but the CDISC (Clinical Data Interchange Standards Consortium, ed.) data that we need. Standardised and interchangeable information. Not exactly raw, but a lot different and more complete than the current summaries we assess at the moment. The FDA and the Japanese PDMA are already requesting CDISC data, the Chinese and Canadian authorities are considering likewise. CDISC data gives us a lot more opportunities to do our own checks and analyses. It would be very helpful in the regulatory process."
Larger data pools buy valuable time
Do we need this large amount of data to check whether the companies aren't hiding anything? "No, not at all. But having this data helps us to act faster if we are looking for clarifications on questions we have. I'm quite confident it will help us find answers faster and more efficient, so that would speed up the process. And yes, I'm aware that receiving larger data pools will cost us extra resources. However, in the end it will buy us valuable time which is in the benefit of the patients."
The past extraordinary year of COVID has also demonstrated the importance of being able to act fast. "The number of conditional approvals like we've seen for the corona vaccines the last year could expand in the near future", Jesper expects. "Also, then the ability to act fast and to have access to more data will pay off."
A different level
RCT data – whether it be CDISC or not – versus Real World Data is a hot topic currently. "What do we do at the moment in pharmacovigilance when we see certain adverse events in the real world – but we don't have anything in the RCT data? We extrapolate. That is an acceptable method, but if more data is available, it allows you to look at the matter on a different level. For instance, on drug class level. You can mine larger pools of data and have more information available, making a conclusion more robust. And to be honest, this is where we lag behind a little in Europe. It's not that we don't have the real-world data, we're just not putting it to work for us. For example, the FDA has more advanced 'machinery' to do the mining. That is where we want to speed up things in the DAC."
Of course, it's not completely fair to compare Europe to the US. "The FDA is one centralised body, whereas Europe has 27 national competent authorities (NCA's), with different roles and processes. Of course, we work together, for instance in the Big Data Steering Group. It will be important to align our needs. We should cluster what we can do, for example in clusters of excellence for data analytics in the individual NCA's. That will improve the use of data for the entire regulatory network of the EMA."
Towards a common language
"A common language is needed, just like longer term guidelines to align data strategies across Europe. That does not mean we should stop with national data analysis altogether. What COVID-19 has taught us is that we do need that local information. Denmark is not France, Spain is not The Netherlands." That's where Jesper thinks artificial intelligence might step in, somewhere in the future. "Monitoring drugs on a population level makes it possible to assess differences between clinical trial data and data on a national population level. Those differences might influence recommended use, so nuances might have to be made in certain populations."
Jesper Kjær is co-chair of the Big Data Steering Group, a joint effort of the Heads of Medicines Agencies (HMA) and the EMA. "The steering group was installed in 2020 and focuses on eleven tracks, ranging from veterinary medicines and data quality to the clusters of excellence across Europe, but also on training curriculums. We focus on identifying practical steps for the European medicines regulatory network to make best use of big data.  A big step toward that common language."
See what we don't know
Post-marketing surveillance and pharmacovigilance is another field of focus for the DAC. "To remain vigilant after medicines have come to market we apply a number of tools, including post-authorisation safety studies that the market authorisation holders are conducting. A major component is also the spontaneous adverse drug reaction reports and a subsequent signal detection. A reminder from the COVID-19 pandemic is that attention helps spur the amount of reports. Most reports concern well known adverse events. But to really keep track of medicines we want to see the things we don't know yet."
That's where extensive data analysis steps in. "Computer power is continuously increasing. More and more data become available and algorithms keep getting stronger and more intelligent. That helps us to get information on lesser known adverse events much faster and much more precise. We're at a changing point currently. The tools are there to get that done, it would be unethical not to use them!"
The people element
Computer power, algorithms and data sets: are those the promises of the future? There's another key factor that's even more important, Jesper says in conclusion. People and how they collaborate. "We have a well-functioning European regulatory network. And very bright people in the NCA's and the working parties that handle all these data. We have all the ingredients to bring a change and to speed up data use. But that requires collaboration. Because we need to change things, train people and redesign processes. Especially in the years to come, it's the people element. We need a mindset change to get to a data driven process!"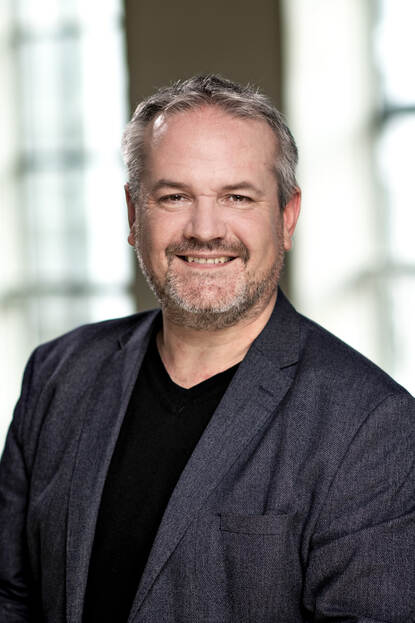 Jesper Kjær
Before he was appointed director of the Danish Data Analytics Centre at the Danish Medicines Agency, Jesper Kjær worked in several functions in data management at Novo Nordisk and in the Copenhagen HIV Programme. Jesper holds an MSc in Bioinformatics from the University of Copenhagen.