In the context of the MEB regulatory science policy 2020-2024, one PhD project has started and a second PhD project will start soon. Both PhD projects are connected to one of the eight themes of the MEB regulatory science policy. Hsiaoutzu Chien conducts research into the reduction of animal use in drug development, which is in line with the theme Replacement, Reduction and Refinement of animal tests (3Rs). Stefan Verweij will conduct research into the Methodology for Real-World Data analysis, which fits within the theme of Data-driven assessment.
Hsiaotzu Chien received her Doctor of Veterinary Medicine degree in Taiwan. For the past year, she has been working at the Medicines Evaluation Board (MEB) as a researcher after obtaining her Master's degree in Biomedical Science at Utrecht university. Now, she is starting her PhD training programme in which fifty percent of the time will be spent on conducting research at the Radboud university medical centre. For the other fifty percent she will be trained as a non-clinical /veterinary assessor, carrying out assessment work at the MEB. For more information, please contact Hsiaotzu via science@cbg-meb.nl.
PhD highlight: Hsiaotzu Chien
'Regulatory opportunities and challenges to improve non-clinical requirements in drug development'.
Start: 15-07-2021. End: 15-07-2026.
Promotors: Prof. Dr. Frans Russel (Radboud Institute for Molecular Life Sciences (RIMLS) and Radboud University (RU))
Co-promotors: Dr. Peter van Meer (MEB), Dr. Peter Theunissen (MEB)
Introduction
In order to support clinical development of investigational new drugs, their safety must first be evaluated in animals. The information derived from animal studies is used to select safe clinical starting doses, identify potential safety risks of human concern, and prevent compounds with overt toxicity from entering human trials. Currently, these animal studies are embedded in (inter)national guidance and legislation.
However, the predictive and added value of conventional animal studies is increasingly being debated and questioned. For example, for biologics toxicity is primarily driven by their pharmacological mode of action which can largely be predicted, and they are not intrinsically toxic. Furthermore, the species-specificity limits the relevance of testing human cell products in animals. Therefore, for those fast growing innovative therapeutics a conventional 'one-size-fits-all approach' in which pharmacology, pharmacokinetics, and toxicity are tested in animals may not be appropriate.
With technological advances being made, opportunities are emerging to implement 3R (refinement, reduction and replacement) principles that can also be used in drug development. In addition, re-evaluation of regulatory guidance (a 4th R) further provide opportunities to restrict the use of animals in safety and efficacy studies to those which provide meaningful information that is relevant to humans.
Aim
In this PhD project, chronic toxicity studies, and enhanced pre- and postnatal development toxicity studies (ePPND) conducted for approved and/or investigational therapeutic monoclonal antibodies (mAbs) will be retrospectively evaluated by semi-quantitative and qualitative analysis of survey data that was completed by industry , and data from the MEB database. To research into the possibilities of animal-free testing of cell-based medicinal products, a retrospective review of scientific advice procedures at the European Medicines Agency (EMA) and MEB followed by a qualitative analysis will be carried out. Furthermore, interviews/questionnaire with Sponsors and regulatory experts will be structured and an international workshop will be organised to discuss the opportunities for animal-free testing of advanced therapy medicinal products. This PhD project aims to provide a scientific basis for policy recommendations and change, which should lead to scientifically-justified reduction of animal use in drug development.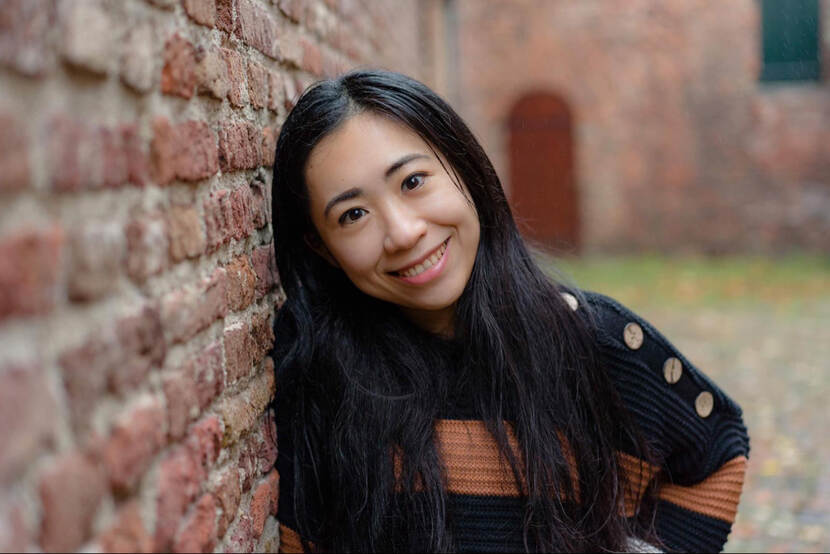 Stefan Verweij will start his PhD project at the University Medical Centre Groningen (UMCG) the 1st of November. Stefan was trained as a data-scientist and has obtained a Master's degree in Bioinformatics at the Wageningen University. Half of the time, Stefan will spend time on this PhD project. The other half, Stefan will continue with the work he has been doing for the Medicines Evaluation Board (MEB) over the last year at the Science Office (PBW), helping with in-house data analyses and providing support in various data-related projects. For more information, please contact Stefan via science@cbg-meb.nl.
PhD highlight: Stefan Verweij
"RCT or RWE? Investigating standards that RWE needs to meet to supplement evidence from RCTs"
Start: 01-11-2021. End: 01-11-2026.
Promotors: Prof. Dr. Eelko Hak (University of Groningen (RUG)), Prof. Dr. Peter Mol (University Medical Center Groningen (UMCG), MEB)
Co-promotors: Dr. Maarten Bijlsma (RUG), Dr. Katrien Oude-Rengerink, (MEB)
Introduction
In the context of market access assessment by drug regulatory agencies, the randomized controlled trial (RCT) is considered the best available standard. By randomization of treatment allocation it ensures exchangeability needed for the inference of causal effects of medicinal products. Patient safety is guarded while reporting bias and exploitation of multiplicity are largely avoided.
However, RCTs are frequently kept small with a short follow-up and for some populations trials are not conducted at all. Also, due to their controlled nature, they may not mimic real-life treatment situations. Hence, the effects observed in RCTs are frequently not representative of the effects to be expected in the end-user population, and do not establish potential long-term effects of medicinal products.
Real World Evidence (RWE), also known as observational evidence, might provide a useful supplement to evidence from RCTs. Observational datasets often contain data that have a larger sample size with longer follow up, are better reflective of the real-world treatment situation and may be available at lower costs.
Aim
This PhD project intends to build a dossier by identifying factors that contribute to the
(non-)acceptability of the use of RWE as a supplement to – or substitute for – evidence from RCTs in regulatory decision making. We will perform mixed methods research: quantitative research to produce RWE from observational data and qualitative research to gather the current insights and opinions from the regulatory field. The project intends to 1) build theoretical knowledge which can be applied in real cases by the EMA and National Competent Authorities and 2) serve as a catalyst for a lively discourse around the topic of RWE.