Interview with Marie Elske Gispen & Ghislaine van Thiel
Human Rights and Ethics are increasingly important when discussing drug development in global perspective. Both Marie Elske and Ghislaine worked on these topics over the past years. Marie Elske wrote her thesis on the access to controlled essential medicines in low income countries. Ghislaine worked with Rose Bernabe on the interpretation of GCP violations in clinical trials . They both continue in close collaboration with the Medicines Evaluation Board (MEB) to explore how and where human rights and ethics feed in the benefit/risk discussions and decisions of drug regulatory authorities.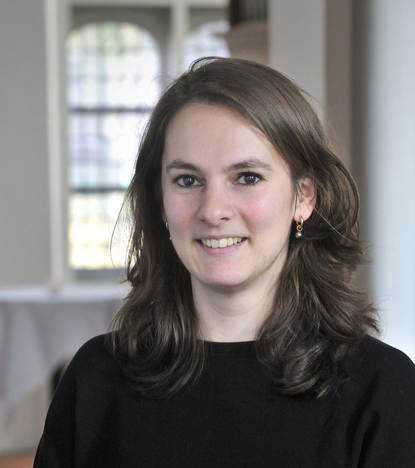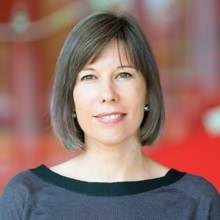 What opportunities do you see in your discipline to fuel a broader discussion on the challenges that are faced with globalisation?
Marie Elske:
There are many ways in which human rights are relevant to the field of global drug development. For example, they can be used to identify the rights of individuals and corresponding state obligations. Human rights principles such as proportionality may help to settle conflicts within the field of global drug development.
For example: when a patient participates in a trial but does not have access to the marketed drug. This to questions as: what does it mean for a patient to be a rights-holder, should the patient also always be involved in the regulatory decision-making? Or should we just ensure that they receive the end product? Human rights are also relevant on a more conceptual level. Both the rights enshrined in legal frameworks as the moral principles underlying human rights law may serve as tools to analyse the legitimacy of decision-making and priority setting in the field of global drug development and seek, for example, for greater justification of benefit/risk decision-making. Human rights thus also brings a clear bioethics angle.
Together with Marcus Duwell of the Ethics Institute of Utrecht University, I am trying to include this dual emphasis by focusing on legal and ethical aspects of human rights protection. In this same 'dual' way, human rights may be a tool for drug regulatory authorities to value the different rights and interests at stake in the globalisation of drug development. Simply put, human rights are a tool to reconsider mandates and decision-making in the entire drug development process.
Ghislaine:  
Globalisation of drug development has fuelled fierce discussion on the ethics of research with human subjects in Low and Middle Income Countries (LMIC). For example: Is it ethical to use placebo as control when the local standard is no therapy but an effective treatment is available in rich countries? As a result of ethical discussions, guidelines such as the Declaration of Helsinki (2013) and the CIOMS guidelines (2016) contain special requirements for drug research in LMIC. These requirements are designed to guide researchers and Medical Research Ethics Committees (METC).
However, ensuring a responsible practice requires that all parties in the drug development process are aligned to stimulate and uphold ethical behaviour. The problem is that the responsibilities and tasks of regulators with regard to their role in fostering responsible drug development are unclear and scattered across several stakeholders. Examples of these stakeholders are:
the METC,
the Central Committee on Research involving human subjects (CCMO),
the Health Inspectorate (IGZ) and
also the MEB.
I believe each of these parties should define their responsibility for ethical issues in globalised drug development and design measures to substantiate this responsibility in their decision making. Ethicists with in-depth knowledge of the regulatory field can help accomplish this task.
What motivates you to contribute to this field?
Marie Elske:
However, I find the niche area of human rights in global drug development highly fascinating because of its challenging multidisciplinary nature. By its very outset global drug development raises questions of social justice and how we organise society in a sustainable and equitable manner. You have to take into account  many aspects if you want to apply human rights to this field and that makes it interesting for me to work in. In that respect, the field of global drug development allows for a great level of detail with significant potential of impact on health whilst addressing broader societal issues.
Ghislaine:
For people in rich countries, it is common to benefit from medicines at some point in their lives.  However, we cannot justify that we reap these benefits when they are the result of unethical behaviour and violation of duties towards patients who serve as research subjects. These research subjects can be vulnerable. The business marketing drugs is highly profitable and pharmaceutical companies are powerful.
In this mix of power and vulnerability, regulators are needed to mediate the interests and focus on a responsible and fair practice. I am very much motivated by the idea of contributing to this practice and being involved in thinking about what is meant by 'responsible' and 'fair'.
What can you learn from the regulators and where can we learn from you?
Marie Elske:
I can learn a lot from the practical knowhow, recent developments and critical issues in the marketing authorisation of specific medicines. As a human rights lawyer I remain an outsider of the drug regulatory system.Without the insider's perspective of drug regulatory authorities and technical expertise we would miss the point in our work.  
Since we are outsiders you can learn from our – hopefully refreshing – view on both the drug control system and how to deal with examples therein. We hope to provide you with the relevant normative frameworks to apply to your decision-making processes and patient-access monitoring efforts. And, if the law is unclear, we can analyse what the law should be like in the area of global drug development to mainstream and secure adequate human rights protection from an outside perspective.
Ghislaine:
I can learn from you how ethical requirements for drug development play out in practice: are they adequate according to assessors and decision makers? Are there any blanc spots? What are current developments at the point of marketing authorization that raise ethical issues? What the MEB can learn from me?
Your work is not value-free: decisions about benefit/risk of medicines may seem an exact science, but they are influenced by the norms and values of the decision makers. And even though every MEB member has a moral compass, ethicists have the knowledge and skills to explicate moral norms and values and their role in the decision making process.
This is important for the justification of the decisions made by the MEB. In addition, the responsibility of the MEB for drug development implies a view on what this responsibility looks like and how it can be shaped in practice. This is mainly an ethical issue.