Regulatory science provides the Medicines Evaluation Board (MEB) with up-to-date data, knowledge and expertise based on current scientific insights, for optimal evaluation and marketing authorisation of medicinal products and novel foods. This ensures an even better assessment of risks, efficacy and quality.
Research trajectories & programmes
On the MEB website you can find all the research trajectories and programmes the MEB supports.
Regulatory science opens the door to optimal evaluation
In the third quarter of 2017 the MEB has organised or visited several interesting meetings. 
TOPRA Symposium, 2-4 October 2017 in London
FIGON, Dutch Medicines Days, 2-3 October 2017
The 4th ROADMAP General Assembly Meeting is organised for ROADMAP partners from 16-17 October in Barcelona.
2 - 4 October - 14th TOPRA Symposium
We can look back at a successful TOPRA meeting to promote Regulatory Science.
The RSNN was invited to organise one of the TOPRA sessions at the TOPRA Annual Symposium 2017 in London, UK. The session was called 'Regulatory science – turning theory into practical advantage'. Christine Gispen (MEB) was the chair of this session and started with providing the definition of Regulatory Science with an emphasis on the MEB's definition that is also adopted by the RSNN:
Regulatory Science is the science of developing and validating new standards and tools to evaluate and assess the benefit/risk of medicinal products, facilitating sound and transparent regulatory decision making. Through analysis of regulatory frameworks itself and its effectiveness, however, regulatory science can also advance knowledge of these systems in general.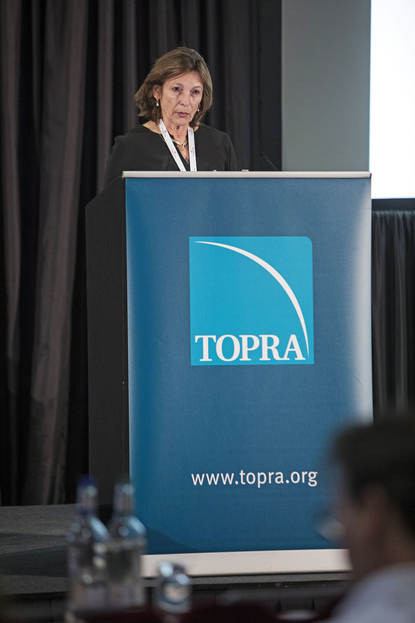 The MEB's Regulatory Science definition:
Regulatory Science is the science of developing and validating new standards and tools to evaluate andd assess the benefit/risk of medicinal products, facilitating sound and transparent regulatory decision making. Through analysis of regulatory frameworks itself and its effectiveness, however, Regulatory Science can also advance knowledge of these systems in general.
In particular the second part of the definition was surprising for the audience being regulators and industry because it is aimed at maintaining the regulatory system efficient in the complex world of today. Just Weemers (Pfizer) highlighted the network structure of RSNN, which is the first regulatory network in PPP context. Larry Liberty from CIRS presented an excellent piece of work by providing a model that could serve drugs getting faster to the patient. In the end, Marisa Papaluca (EMA) launched the Regulatory Science initiatives of the EMA. These will start in 2018 and are focused on using available information for regulatory policy, e.g. agenda setting for the coming years.
The session was well received by the audience: what regulatory science can bring to the field was recognised as well as the need for training and education in this field that, in the recent past, has had such an important impact.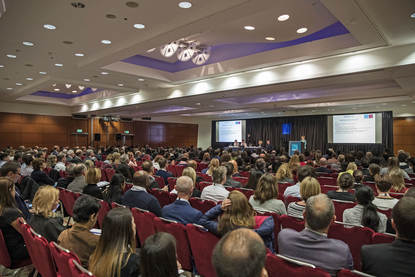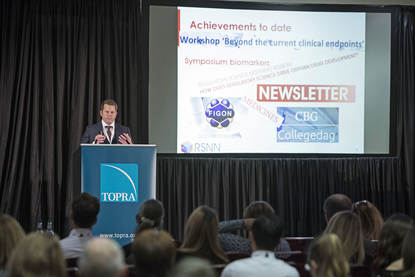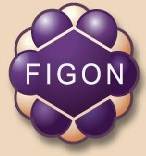 2-4 October FIGON: Dutch Medicines Days
As diagnosis, treatment options, and indications start to become increasingly advanced (and complex), opportunities are created to intervene in disease states at earlier time points. At the same time, this creates a need for prognostic biomarkers and companion diagnostics.
Early intervention in disease could allow for novel drug-therapies to be initiated, for example statins or PCSK-9 inhibitors in cardiovascular disease. Alternatively, early diagnosis could lead to novel treatment regimens, for example in oncology turning it from terminal diseases to a slowly progressing or even maintenance disease. Emerging technologies, such as macrobiotic transplants, blur the line between drug and surgical intervention. But what are the challenges for regulation? How do we determine benefit risk for these new indications where disease is not well established and/or refractory? How do we stratify the patient groups for a clinical trial? What endpoints do we use? These are the questions that were addressed by various speakers at the Regulatory Science Sessions that was held at the FIGON Dutch Medicines Days.
Looking back at the Regulatory Science Sessions it appeared that clinicians are ready to take the steps towards disease interception. Industry and Regulators are more hesitant for various reasons.
16-17th October, ROADMAP project holds 4th General Assembly in Barcelona 2017
On 16 and 17 October, already the 4th ROADMAP General Assembly Meeting (GAM) was held in Barcelona, Spain. ROADMAP is an Innovative Medicine Initiative (IMI) project and the consortium consist of 22 partners from academia, industry, and regulatory and health technology (HTA) bodies. ROADMAP aims to create the conditions for an open collaboration among stakeholders and to provide the foundation for an integrated data environment and framework for real-world evidence (RWE) in Alzheimer's Disease (AD).
At the first day the 'Data Cube' was discussed. This is a 3D tool to provide a quick overview of available real world data sources, including cohort studies and electronic health records, and outcomes across the different disease stages of AD.  At Tuesday, all WPs gave a short update on their activities and planning.  
Christine Gispen and Marieke Dekker (both from MEB) are actively involved in WP6 on regulatory and HTA engagement. Marieke presented the first results from a comparative study of previous experiences of regulatory and health technology assessment (HTA) bodies with previously approved AD drugs. The other task of WP6 is to established a platform for engagement of the different WPs with experts from regulatory and HTA environment, the Expert Advisory Group (EXAG). The goal is that ROADMAP not only produces outputs that are of high scientific interest, but are also meaningful in the regulatory, HTA, and payer contexts. Christine is one of the experts who takes part in the EXAG.
On October 18th, the day after the GAM, the first face-to-face meeting of EXAG took place. WP5 (Health Economics) discussed questions regarding their economic model with the panel, such as economic, legal and ethical aspects of including (formal and informal) caregiver time in the model. It was a very open and lively discussion, that was inspiring for both WP5 and EXAG members as well as the other ROADMAP attendees!
For more information on ROADMAP and EXAG visit the official ROADMAP website www.roadmap-alzheimer.org. Visitors also have the opportunity to subscribe to the project's quarterly newsletter.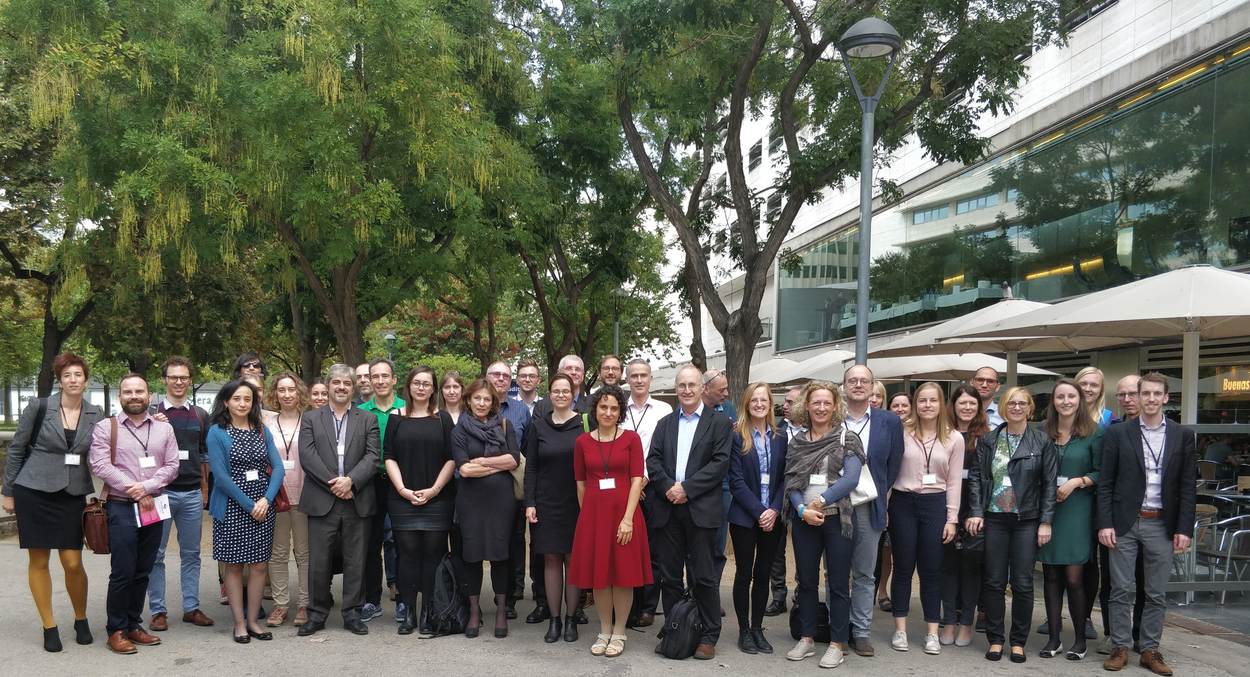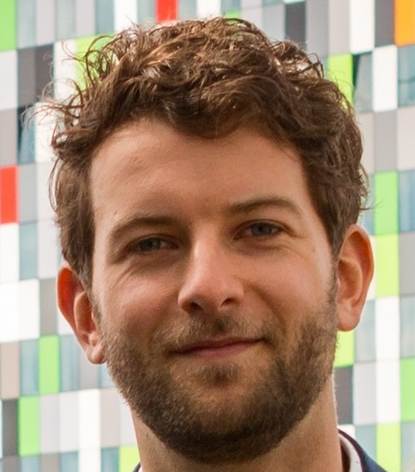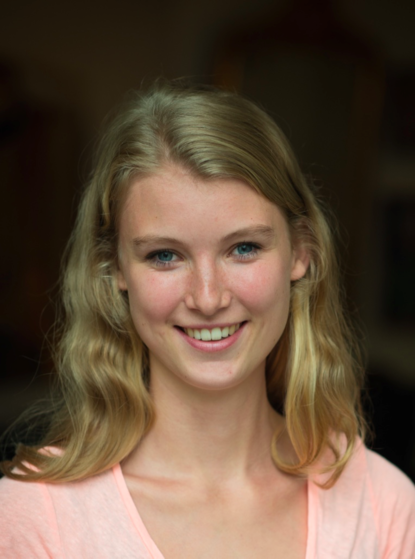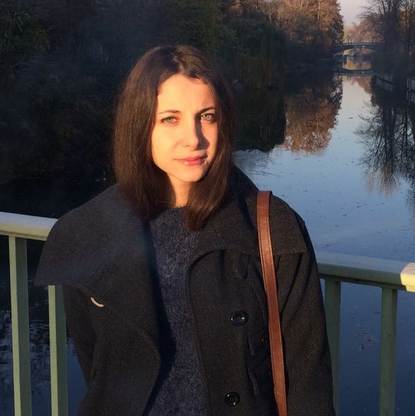 Theses highlights
Lourens Bloem, PharmD MSc started on 23 May 2016. Early approval: levels of knowledge, uncertainties and acceptable risks  In collaboration with the Utrecht WHO Collaborating Centre for Pharmaceutical Policy and Regulation, Utrecht University. Supervisors: prof. dr. H.G.M. Leufkens, prof. dr. O.H. Klungel. Co-supervisors: dr. A.K. Mantel-Teeuwisse, dr. J. Hoekman. The aim of this project is to understand differences in levels of knowledge, uncertainties and risks at time of authorisation between products that receive early approval (e.g. by the conditional marketing authorisation) versus standard marketing authorisation; to assess the added value of data requested by regulators to resolve uncertainties in the post-authorisation phase and to determine the possible consequences of accepted uncertainties and risks.
Lotte A. Minnema (UU) started on 1 September 2016:  Pharmacovigilance of biopharmaceuticals. Supervisors: Prof. Dr. Bert Leufkens (UU), Prof. Dr. Toine Egberts (UMCU) Co supervisors: Dr. Helga Gardarsdottir (UU, UMCU), Dr. Thijs Giezen (Hospital pharmacy Haarlem, MEB).  Biopharmaceuticals are important treatment options for a variety of chronic and sometimes life‐threatening diseases. Compared with the traditional small molecule drugs, biopharmaceuticals have specific characteristics, which might also influence their safety profile. Previous research that was performed in collaboration with the MEB and UU addressed several challenges of pharmacovigilance of biopharmaceuticals. The current project aims to get further insight into these challenges by looking into underlying mechanisms of biopharmaceutical related adverse drug reactions and safety related label changes. 
Nafise Ghalandari started her research on 1 July 2017 at the Erasmus MC: Effects of biologicals during intra-uterine exposure on offspring. Supervisors Prof. M Hazes and Prof. E. van Puijenbroek and co supervisors Dr R. Dolhain and Dr H.J.M.J. Crijns (MEB).
Biologicals are important for treating chronic and life-threatening disorders. Several chronic disorders start in adolescence, implicating administration of biologicals in women of childbearing age. Usually, only animal data are available about the effects of intrauterine exposure and no data in humans. As a consequence, the SmPC does not provide information on humans and in the RMP it is stated as missing information. The aim of the investigation is to gain knowledge on effects on offspring following pregnancy exposure and/or during lactation of biologicals in humans.
Publication highlights