For 10 years, they worked intensively on the MEB Regulatory Science programme. Now they are leaving, more or less at the same time. Bert Leufkens is now the ex-chairman of the MEB and holds the chair of Pharmaceutical Policy and Regulatory Science at Utrecht University. Christine Gispen-de Wied is resigning as Scientific Programme Manager at the MEB. She is partially retiring but, for the time being, will continue to be affiliated to the MEB for 1 day per week in order to complete a number of physiatry projects. Bert Leufkens has a short and clear request for her at the end of this interview: 'Please find a good successor!'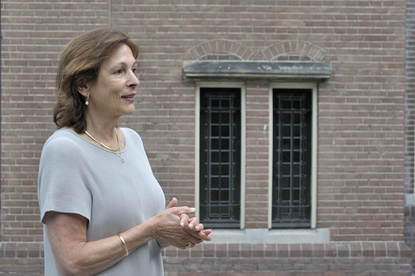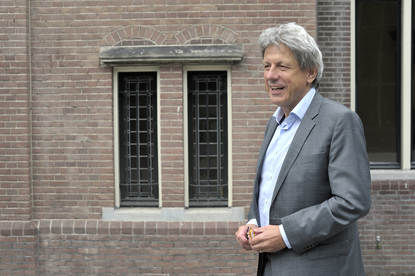 Christine Gispen-de Wied and Bert Leufkens have managed to implement a successful and solid Regulatory Science programme at the MEB. "Bert was the driving force behind Regulatory Science awareness. I was involved in most of the implementation. In recent years both of us have had to spend a lot of time explaining what Regulatory Science is about," Gispen-de Wied explains.
In this video Christine Gispen-de Wied and Bert Leufkens share their vision on the current and future role of the MEB within Regulatory Science.
Separating knowledge and science
"It is not possible to identify a clear point of conception for the Regulatory Science programme. If you look purely at what the MEB has to do by law, it is processing dossiers. Although this can be done without Regulatory Science, we believe that, by doing so, you are not really helping patients in the Netherlands. We already had regular contact with clinics and experts and were continuously looking into how we should deal with scientific advice. At the same time, the MEB worked with universities on PhD projects. These programmes more and more merged together, which is when we started working on cohesion. This led to a search within the MEB for how we could best organise this. Regulatory Science is something that you have to deal with slightly separately in order to guarantee quality and control," Bert Leufkens explains.
"At a certain point in time we decided that we wanted to see the research proposals of all new research projects with students, external researchers and those involved in PhDs. And then we would ask the question: "What is the importance of this for the MEB?" This means that you have to separate knowledge and science and find out how the outcomes can benefit our regulatory world. I think it is very important to establish what the results mean for our decision-making. This is something we have been working on more and more. Science enables you to work together with the 'outside world'. For example, we have created a good infrastructure which allows us to share our confidential data with students and PhD students and we are not afraid of being transparent. That was a major change for the agency," Gispen-de Wied adds.
MEB Science Day
Gispen-de Wied: "During the first MEB Science Day everything fell nicely into place: the network, the MEB, the partners. It was an opportunity for people in the workplace and the MEB Board members to see that Regulatory Science affects us all and how we can improve scientific advice."
"We had to prepare ourselves for ethical issues from the regulatory point of view as well. The Science Day brought us into contact with people who asked questions that nobody had yet thought about. That was a very valuable experience. The Science Day was also strategic and the intention was to explain internally and externally what we intended to do. For example, we were able to elaborate on the Escher project*, "Leufkens explains.
Not playing at being a university
"Regulatory Science is now absolutely normal at the MEB, with the Board and in the workplace," according to Gispen-de Wied. "And everyone now realises its added value. In the beginning there were some doubts as to whether it was suitable for a government institution and whether it would not be detrimental to production."
Leufkens thinks that the structure of the Regulatory Science programme is unique. "Our philosophy is: if something does not benefit the primary process, it should be rejected. We did not want to play at being a university. We regularly had to defend this position within the MEB. It is also a good thing that we encountered some resistance, because it forced us to do better. I have noticed that colleagues abroad have withdrawn it from the primary process. They fence it in. But this will never produce a worthwhile result! The MEB uses Regulatory Science to improve the primary process. I can see evidence of this in the way in which the assessors currently express their doubts. Is this the right destination and how do we take account of patients? So there is a constant feeling of: 'What if'. The fact that they can now do this in an organised context is one of the qualities of the MEB."
"This structure allows us to recruit plenty of new young people. And because they leave after 4-5 years, we have to stay alert. In the meantime, awareness of each other's disciplines has given the MEB a solid reputation in the Netherlands and within the biomedical world," Gispen-de Wied explains.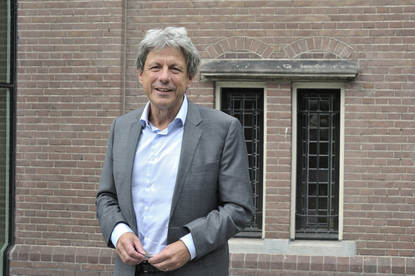 Tension between the parties
"It is exciting to work together with all the parties because each has its own interests. Until recently we were mainly at opposite sides to each other. We set up the Regulatory Science Network Netherlands (RSNN) as a network to guide us. In this network we are equal parties with academia, regulators, society and industry when it comes to discussing medicine development, the bottlenecks and problems of the future. Although there are similar networks in Europe, they are not set up in the same way as the Regulatory Science Network Netherlands," Gispen-de Wied clarifies.
Leufkens adds:  "It is important that we have been able to bring together parties who also met each other in the courts. We are continuously building on respect and trust, based on a passion for our work. We give people the platform to tell their story, even though they initially wanted to get rid of us."  That is something I'm proud of. We also had a lot of fun ruffling feathers every now and again." Gispen-de Wied: "Bert likes to push the envelope and create a multidisciplinary environment. And that's something I also really enjoy. Neither of us are dogmatic about what has to be done. We allow things to run their course and we listen. Listening is extremely important. And allowing people in.''
Science in the future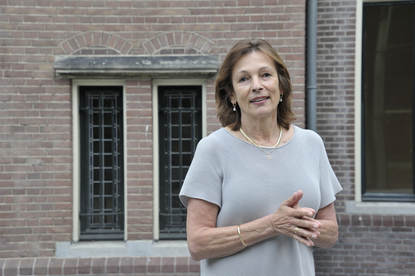 To-do list for the future
Gispen-de Wied and Leufkens are not yet finished with the developments relating to Regulatory Science. Based on their new roles they are enthusiastic about creating more awareness in the coming years and increasing experience and the exchange of knowledge between the MEB and its stakeholders. For example, Leufkens wants to expand the Regulatory Science toolbox in the evidence-based field. "I would like to create more open spaces so we can talk with all the parties and thereby create a more uniform structure for pharmaceutical research," Gispen-de Wied adds. "We also have to continue with public-private initiatives such as is seen at Lygature Escher, because they can act as a huge catalyst," according to Leufkens.
Gispen-de Wied: "We can make things more international by using more foreign students for cooperation with international agencies, for example publicising the Singapore's Health Sciences Authority (HSA) more readily. And I hope that the MEB does not continue to be a single entity with this unique way of working, but that this is adopted by other agencies as well."
*Lygature Escher: Independent research platform with a pan-European focus, which aims to bring about a more efficient and effective regulatory system for medicine authorisation. Lygature Escher promotes dialogue and cooperation between various parties.