The Medicines Evaluation Board (MEB) aims at broad cooperation in the field of regulatory science: in the Netherlands, within Europe, but also beyond. In each case, it is transparant about topics that support the high quality of the benefit-risk assessment of medicines. Through this cooperation, the MEB also strengthens the knowledge and competence between regulatory authorities, the academic world and pharmaceutical industry.
At the international level, the MEB is moving along with global developments around medicines and thinks along about new challenges that arise in this field. This time the MEB introduces the Singapore's Health Sciences Authority (HSA).
The MEB started a partnership in 2016 with the medicines regulatory authority of Singapore (HSA Singapore) on research questions in the field of pharmacogenetics and proper use of medicines.

What are HSA's experiences and opinion in regulatory science?
Health product regulators worldwide face increasing challenges brought by the evolving regulatory landscape. For example, the introduction of innovative health products, emergence of personalised medicines, healthcare analytics, robotics, telehealth, and stratified medicine. This is coupled with the growing demand for drugs and medical devices in a population that is aging, and rising public expectations to have faster access to these products. Regulators should continually review their roles, policies and regulatory approaches to adapt to the changing landscape, rapid technological changes and scientific advancements. The Health Sciences Authority (HSA) of Singapore continues to develop and implement innovative and forward-thinking policies to promote public health. In line with this goal, HSA has been actively involved in defining new regulatory frameworks and pursuing new areas of research in regulatory science.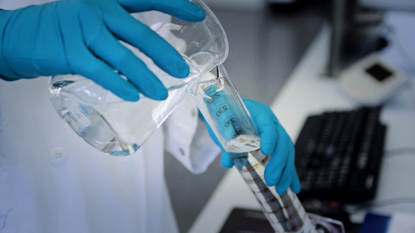 Our regulatory philosophy is as follows:
Risk-based approach where the degree of scrutiny and review is calibrated according to risk and complexity of the products;
Confidence-based approach where we leverage on regulatory approvals of products from other reference regulatory agencies as well as known safety profile of the products based on the history of use;
Adoption of international standards and judicious adaptation of best practices to meet Singapore's unique situation of a small market; and
Foster strategic partnerships both regionally in ASEAN and internationally, including information sharing as well as work-sharing with like-minded regulatory agencies.
To ensure that our regulations remain current to effectively regulate health products, we conduct periodic reviews of the regulatory controls of health products. For example, we are consolidating and streamlining the different medicine control laws into one single Health Products Act to cover the range of health products regulated by HSA. We are also developing the regulatory frameworks of complementary health products and new health product categories, i.e. cell tissue and gene therapy products.
To deepen and broaden our pharmacogenetics knowledge, we had embarked on research projects to investigate possible pharmacogenetics linkage for serious adverse drug reactions. This will boost our capacity for advancements in drug regulation and safety, One of these projects uncovered evidence of a strong association between the HLA-B*1502 allele and carbamazepine-induced serious skin reactions. This led to the establishment of standard of care testing for the allele in all local patients of Asian ancestry before they are prescribed carbamazepine. 
Advancements in technology have allowed large amounts of health data to be stored and collected in electronic formats. This presents an opportunity to further enhance the monitoring of drug safety in the post-market environment that reflects real-world use of drugs, and holds tremendous potential for detecting, quantifying and characterising drug safety alerts. HSA is also looking at data mining and statistical tools to analyse adverse drug reactions and enhance signal detection. HSA will continue to carry out regulatory research projects, with relevant institutions if needed, to guide regulatory policy decisions.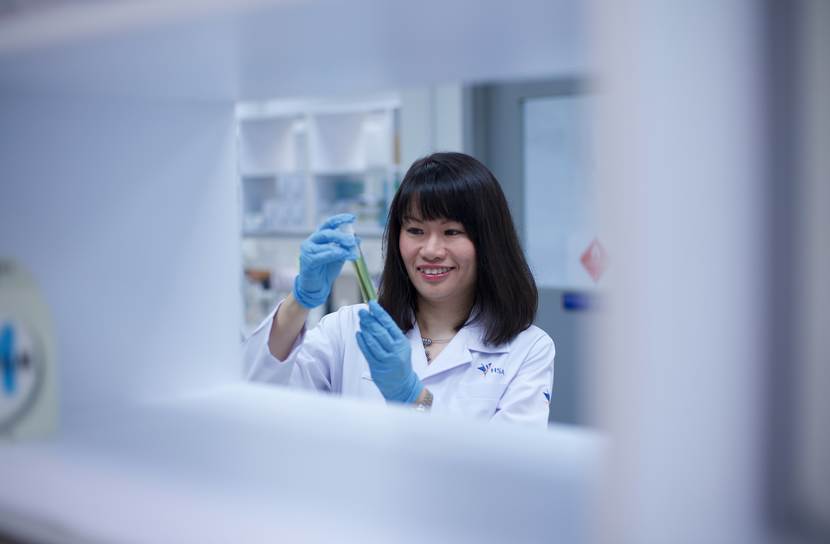 What is HSA's opinion on the collaboration with MEB?
Collaboration with international partners is very important. Given the nature of the pharmaceutical and biomedical industry, where the world has become so globalised, coupled with the limited resources, manpower constraints, collaboration across regulatory agencies is absolutely critical in going forward.  
MEB is one of our Memorandum Of Understanding (MOU 28-1-2013) partners and there are common interests and capabilities between MEB and HSA. Both agencies adopt pragmatic, risk-based approaches that are grounded by robust sciences. It is beneficial for both agencies to continue to collaborate and share mutual experiences in our journey in regulatory science.
HSA participated in MEB's 5th Science Day in February 2016, with the theme of 'Pharmacogenetics, on the way to Regulation and Clinical Application'. Here we presented our pharmacogenetics research project on effective surveillance through screening of patients at risk for serious skin rash in Singapore. The two agencies are also working towards a collaborative project investigating the clinical utility of pharmacogenetics in drug regulation.
I look forward to more conversations between the two agencies on how regulatory sciences can progress in tandem with scientific developments to benefit patients.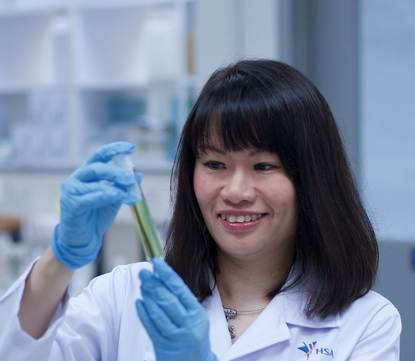 What is HSA's vision about global network for regulatory science?
With rapidly advancing sciences and burgeoning data, there is a growing impetus for regulators to take on the role of an enabler, to facilitate access to innovative sciences. Yet, we should remain steadfast in our duty as a public health protector to ensure an appropriate balance of facilitating innovation and protecting public health. As both translational and regulatory science rapidly evolve, we will also need to keep a close watch on global developments on both fronts, and engage relevant stakeholders to better understand the sciences, operating models and the developments in the international scene. Plugging in the international regulatory network should ultimately be facilitative to accelerate innovations that benefit patients. This will mean a sustainable level of collaboration and convergence from the regulatory authorities.
Global regulatory dissonance can contribute to the duplication of efforts (both for the industry and regulators) and rising cost of product development. There is a need for greater regulatory convergence and harmonised regulatory frameworks to reduce regulatory barriers and ensure patient access to innovative health products.
The vision for a global network for regulatory science would be a global platform where regulators can engage one another in early pre-market discussions with regard to the clinical development of therapies. It is important that industry, healthcare professionals and patients are part of this conversation too. Where appropriate, collaborative projects can be explored with the goal of developing innovations in therapies that benefit patients. It is also important that rare adverse events arising from the use of such therapies are disseminated to and among the regulators in a timely manner so that necessary actions can be taken to safeguard public health.
Pharmacogenetics
Singapore's Health Sciences Authority (HSA) presented examples of success, such as the screening of the Asian population for a genetic predisposition to the development of the serious adverse reaction Stevens-Johnson Syndrome when using the anti-epileptic drug carbamazepine. Thanks to the screening, there has been a considerable reduction in this adverse reaction in Singapore. During the MEB Science Day of 2016, new steps were taken in the development of meaningful cooperation between the MEB and HSA Singapore. (MEB annual report 2016)