"Medication adherence can be very complex as there are lots of reasons why patients don't take their medicines. Also the perception of medication adherence has changed in recent years, from 'do what the doctor says' to 'how do I want to use the medicines?' Patients make their own decision when it comes to taking medicines and it is important to keep the conversation with them going," explains Liset van Dijk, Pharmaceutical Care programme manager at the Netherlands Institute for Health Services Research (Nivel) and professor by special appointment in Pharmacy Health Services Research at the University of Groningen.
Medication adherence is one of the issues she has been working on for years as a sociologist. "Generally speaking I am involved in 3 major themes, namely how care relating to patients and medicines is arranged, the policy measures in the sector and the prescribing habits of GPs." Approximately 13 years ago, she studied effective interventions which influence medication adherence. "Together with other researchers, we looked not only at behavioural interventions, but also at broader issues. It transpired that fairly simple interventions, such as changing the medication regime or offering tablets in a smaller size could have a positive effect."
Medication adherence influences health outcomes
"If a doctor prescribes medicines, he does not always know what the patient is going to do when he leaves the consultation room or the pharmacy," Liset Van Dijk adds. "Patients can experience adverse reactions and sometimes they stop taking their medication. Or they may take less. For many medicines, such as insulin injections for diabetes, it is important to maintain the right dosage because otherwise things may take a turn for the worse. In the case of respiratory medicines, we also see that patients often fail to use them properly. In short, the health outcomes can be influenced by medication adherence. I personally believe it is important that, if people are given medicines, they know why they have been given them. And if they don't want them or find it difficult to keep on using them, that they are honest with us. Sometimes there are simple solutions. For example, people are unable to take the medicine at a certain time in the evening, however, in consultation with their healthcare provider, the same medicine may perhaps be taken in the morning. So a conversation between the healthcare provider and the patient about taking medicines is extremely important, particularly in terms of finding out what suits the patient. How do we ensure that patients get the right pharmaceutical care and are given the medicine that suits them best, not only from the perspective of the disorder, but also the person?"
Living Labs
Up to now the effects of interventions to improve medication adherence have generally been assessed in Randomised Clinical Trials (RCTs), says Liset Van Dijk. "Soon, however, we are going to do this differently. We are going to use between 4 and 8 pilots where local or regional partnerships of healthcare providers can register for the practical implementation of interventions. Not to develop new things, but actually to apply the things that are already available in practice. What works, in a regular care setting, and what doesn't? This is different than in a clinical trial, when you adhere to a protocol and you get results, but you don't really know exactly what happened in practice. These days the focus is more and more on how implementation took place during the research. However, in an RCT researchers usually don't change anything as regards the actual implementation. The pilots involve a process of around 2 years during which we are continuously in contact with the healthcare providers. We refer to these as the 'Living Labs'. In these labs we try to monitor the implementation of interventions and whether things have to be adjusted, and to respond accordingly. We are allowed to do this, because we won't be influencing research results. The focus is on assessing whether the implementation is successful. It's a kind of Real World Data."
ZonMw was the first to set up a knowledge consortium to focus on the improved use of medication. On 1 July 2019 Liset Van Dijk will take on the role of coordinator of the knowledge consortium, which consists of a multidisciplinary team of pharmacists, GPs, behavioural scientists and health care researchers. "Together we look at what makes sense to measure, how we can best implement, and how to ensure we engage the right healthcare providers from the field. We're also going to look at which communication skills are needed and how to develop them. So we'll be looking at those living labs from a very broad perspective, and we will be providing support based on our disciplines."
Trust in medicines
Medicines have to do what they are supposed to. You have to be able to have trust in that. And if you have to change medicines too often, that trust may start to decline, Liset Van Dijk claims. "Yes, it's important to look at the trust people have in medicines. But I'd like to go even deeper and assess whether this trust has anything to do with the necessity of having to take medicines, or whether it is related to a concern at an individual level. Or does trust play a role in the healthcare system? I think it does, but I don't know for sure. In our study entitled 'Trust in medicines', which Nivel was requested to carry out by the MEB, we saw that the level of trust in the system is reasonable to good. However, no one has yet investigated it in any great detail and that's something I'd like to pursue."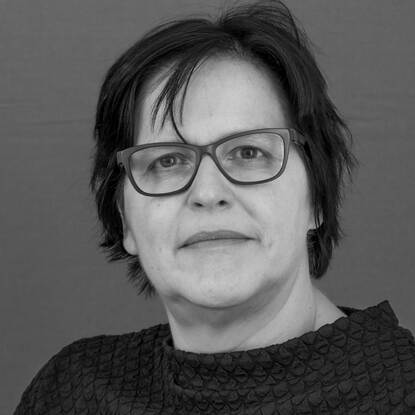 Good information and personal contact
The 'Trust in medicines' study also revealed that it is important for patients to find clear and reliable information. Although levels of trust are more than satisfactory, they can be improved, she indicates. "We know that, if people are prescribed medicines, a quarter of them first look up information on the Internet. Only then do they decide whether they are actually going to take the medicine. So it's very important that people receive reliable information. And don't end up on all kinds of Internet forums offering unclear or incorrect information." The Patient Information Network is already working on this. Liset Van Dijk is also involved in this partnership of 7 organisations* on behalf of the Nivel. Work is now being done, for example, on linking the websites of the MEB, the Netherlands Pharmacovigilance Centre Lareb, the GPs (NHG, Thuisarts.nl) and the pharmacists (KNMP, Apotheek.nl).
"Good information is the basis. What we see in video observations is that, in discussions with a healthcare provider, patients are quick to claim that everything is going well. However, in most cases it's important that the healthcare provider keeps probing. Together with pharmacy assistants we have produced a communication instrument which can be used when medicines are issued for the second time at the pharmacy. In a quarter of all cases, asking additional questions will reveal more problems. Although these problems aren't always serious, they're often things you can solve there and then which makes things somewhat easier for the patient."
Liset Van Dijk is focusing primarily on the communication with patients in the pharmacy because that will ensure that they understand what is going on. "What we noticed, for example, is that patients hate having to wait while the pharmacy assistant just looks at her computer screen. If patients understand that the assistant is looking to see whether the medicines can be used simultaneously, that's a different experience than just standing there silently for 5 minutes without knowing why. It's so simple, but it does have an impact on how care is perceived."
Patient Information Network
The Patient Information Network consists of the Dutch Centre of Expertise on Health Disparities (Pharos), the Dutch College of General Practitioners (NHG), the Dutch Patients' Federation, the Medicines Evaluation Board (MEB), the Ministry of Health, Welfare and Sport (VWS), the Netherlands Institute for Health Services Research (NIVEL), the Royal Dutch Pharmacists Association (KNMP) and the Netherlands Pharmacovigilance Centre Lareb.
Regulatory Science and trust
Liset Van Dijk believes that Regulatory Science can play a part in terms of trust in the system. "People want to be able to have trust in medicines, know that they are safe and effective and that there's no need to worry. Regulatory Science can investigate the required conditions by asking whether people have that trust now, and also in practice. With our research we've taken the first step to finding this out. What I like is the MEB's network to work together with other parties on information about medicines, and also to explain to them what medicines do and how safety is monitored. Just like the initiatives which the MEB is taking with regard to prescribers and pharmacists. Because all the parties must have trust that the system is working properly."
More attention for medication adherence
"Medicines are always tested in Clinical Trials and the people involved are always given excellent supervision. The question is whether you should focus more on medication adherence," says Liset Van Dijk. "After all, how good are people really at taking their medicines? In order to estimate the effect of medicines properly, you also want to know whether they've been taken. I would always want to know, during clinical trials, whether the medication adherence is different between the control group and the experimental group, because then it may have an influence on the effects. That is something you should also take into account when assessing medicines."
Website medication adherence for healthcare providers
In June the Nivel and the Radboudumc are launching the www.interventienet.nl website. It will contain an overview and description of the interventions in the field of medication adherence. The site is for healthcare providers, policymakers, patient organisations and anyone that wants to get involved in interventions relating to medication adherence. As Liset Van Dijk explains, "We describe the interventions, indicate whether they are effective and whether they can be used in practice. The website is also a platform for the consortium relating to the living labs. They can get their information from the website and we want to publish the information from the living labs on it as well."