The European medicines regulatory network has recently adopted a Common Standard for the electronic product information (ePI) on medicines in the EU. This electronic format for authorised medicinal product information is the first step towards a more efficient and accessible source of medicines information. Elizabeth Scanlan (European Medicines Agency, EMA) and Erol Hofmans (Medicines Evaluation Board, MEB) share their thoughts on ePI.
"In 2017, the European Commission recommended several improvements to the SmPC and the package leaflet to better meet the needs of patients and healthcare professionals", Elizabeth Scanlan (EMA) explains. "These recommendations also suggested to look into how electronic formats can be used to provide more user-friendly product information to patients and healthcare professionals." 
"The EC recommendation was a clear starting point. However, it wasn't our only driver to initiate this project", Elizabeth continues. "Several national competent authorities (NCA's) had already started initiatives to explore the possibilities of improving product information. And also patients and healthcare professionals asked us to plot the possibilities for a better information flow of medicines. During the past few years we have held discussions, consultations and workshops and collaborated  with a group of early adopters among the NCA's in Europe, such as the MEB. The aim was to compose a set of key principles to guide the development and implementation of a common standard for electronic product information (ePI)."
These key principles for a harmonised approach in ePI development were published in early 2020. "They were the result of extensive discussions by the regulatory network with a variety of stakeholder groups, including healthcare professionals, general practitioners, pharmacists, hospitals and pharmaceutical companies", digital innovation adviser Erol Hofmans (MEB) adds. "The key principles outline the benefits of ePI for public health. They also describe the efficiency gains for the regulatory procedures and how ePI aligns with the existing legislative framework. ePI should be made available as openly accessible information, complementing the paper package leaflets. Furthermore, the key principles describe a flexible implementation process and guidelines on multilingual availability of the information."
Electronic product information (ePI)
Electronic product information (ePI) is authorised, statutory product information for medicines in a semi-structured format, created using the common EU electronic standard. It includes the Summary of Product Characteristics (SmPC), the package leaflet and the labelling content. ePI is adapted for electronic handling and allows dissemination via the internet, e-platforms and print.
The key principles formed the foundation on which a common standard for ePI was developed. During 2021, the EMA together with several NCA's were involved in the ePI Setup project. Erol: "Throughout my career, I have been stimulating innovation through both interdisciplinary and international collaboration. In this project, many disciplines came together: regulatory, clinical, IT and communications. And we delivered results, we now have a common standard for ePI. I see this project as an example of fruitful cooperation between the HMA network of agencies and the EMA."
Stakeholders also gave their input to help establish the common standard during the project's public consultation and workshops in 2021. Erol: "From the marketing authorisation holders' perspective, there is a clear focus on the regulatory efficiency gains that ePI can bring. The patients' perspective as the end-user of the product information is obviously also very important. At the MEB in our Better Use Programme we were already working on several innovative projects to make product information on medicines more accessible, readable and comprehensible for patients. Contributing to this European initiative was therefore a natural step for us."
Globally accepted standard
The Common Standard that has been adopted, is based on FHIR (Fast Healthcare Interoperability Resources). Erol: "FHIR is a globally accepted standard for the exchange of healthcare related information. It is based on common internet standards like XML, widely used in healthcare and therefore an obvious choice as a standard."
The standard will connect to SPOR, the EMA data services containing the master data for Substances, Products, Organisations and Referentials based on the ISO IDMP standards. "Linking ePI to the master data for medicines and moving from pdf documents to FHIR will open up a lot of possibilities.", Elizabeth explains. "Both in app development, artificial intelligence or other (future) technologies that can make use of that information. We don't even know yet what the possibilities might be in the future. For now, it will help us in several areas. It will make accessing, updating and adding new information more efficient for NCA's and marketing authorisation holders (MAH's)."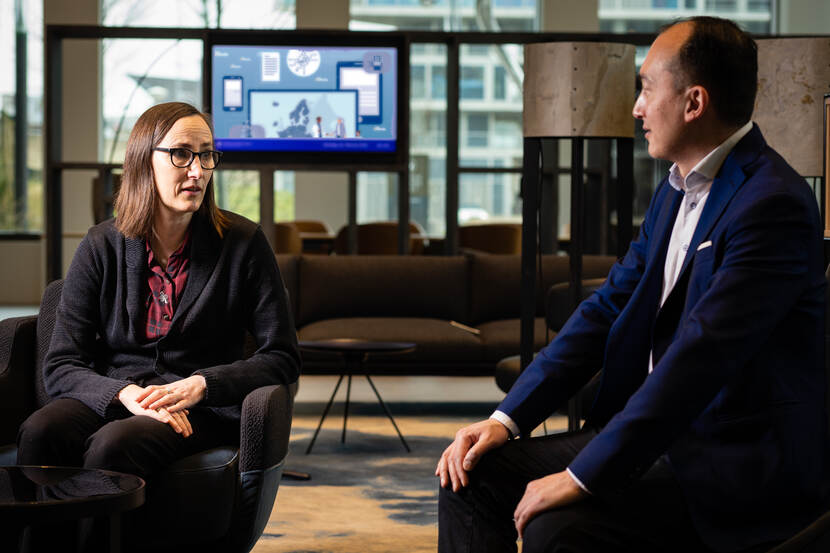 Road map towards implementation
Now that the Common Standard is here, it's time for the next steps in the process, described in the road map for the further implementation of ePI which will take place in the coming years. Elizabeth emphasizes that these will be conducted in a stepwise approach. "We will use the agile method to implement this. Smaller steps instead of going for 'big bangs'. That's an established way of working in IT, but it's quite new for regulatory authorities. This approach is going to help us a lot in the coming phases, up to and including the implementation. The project will be complex, since it has technological and architectural aspects, and it needs expertise in the field of communications, regulatory knowledge and clinical expertise."
That agile approach has several other advantages. Erol: "It facilitates transparency in the process, since all small steps are visible. But it will eventually be very helpful in implementation in the different member states. Some countries will go faster than others. That is not a problem at all. Early adopters will be able to help the other member states along the way."

International collaboration
Several countries already had a head start in exploring electronic product information. Elizabeth: "Spain , for example, has information for thousands of medicines available electronically on the Spanish authority's website. Also Germany and the Nordic countries collaborate with third parties in this area. The MEB also has a very active role thus far in the project. It's a very good sign that the member states are sharing knowledge and efforts. Because it has led us to a truly Europe-wide standard, which is a great example of international collaboration. Everybody seems on board, both the NCA's as well as the other stakeholders. The timing for this project seems perfect. There is a lot going on, both on national and on European levels. And that's perfect since we can really collaborate on this using a harmonised standard. Which gives us a strong foundation for progress."
Paradigm shift
The project is currently moving into the development phase, Elizabeth explains. "That will take up most of this year. For 2023, we are getting ready to do a small number of pilot projects, with a selected number of medicines coming through all kinds of (centralised, national or mutual recognition) procedures. Based on those experiences, the project will be further improved and implemented."
Erol: "ePI will help us improve the way we work as regulatory authorities. It brings enormous efficiency gains to regulatory processes, both for us as for the industry. But I truly believe this is a paradigm shift in the better use of medicines. We live in a digital world and since we're all patients at one point in our lives, in one way or another we all benefit from better access to trustworthy information on medicines!"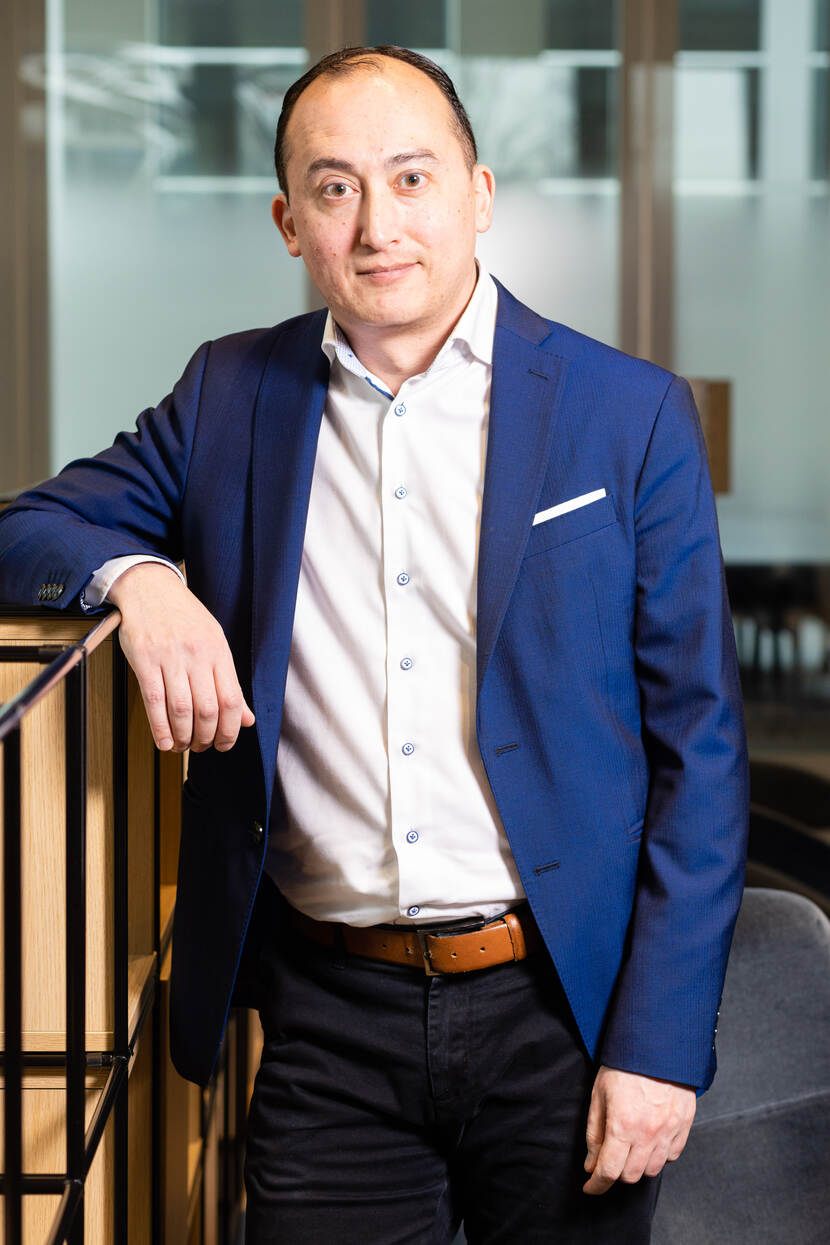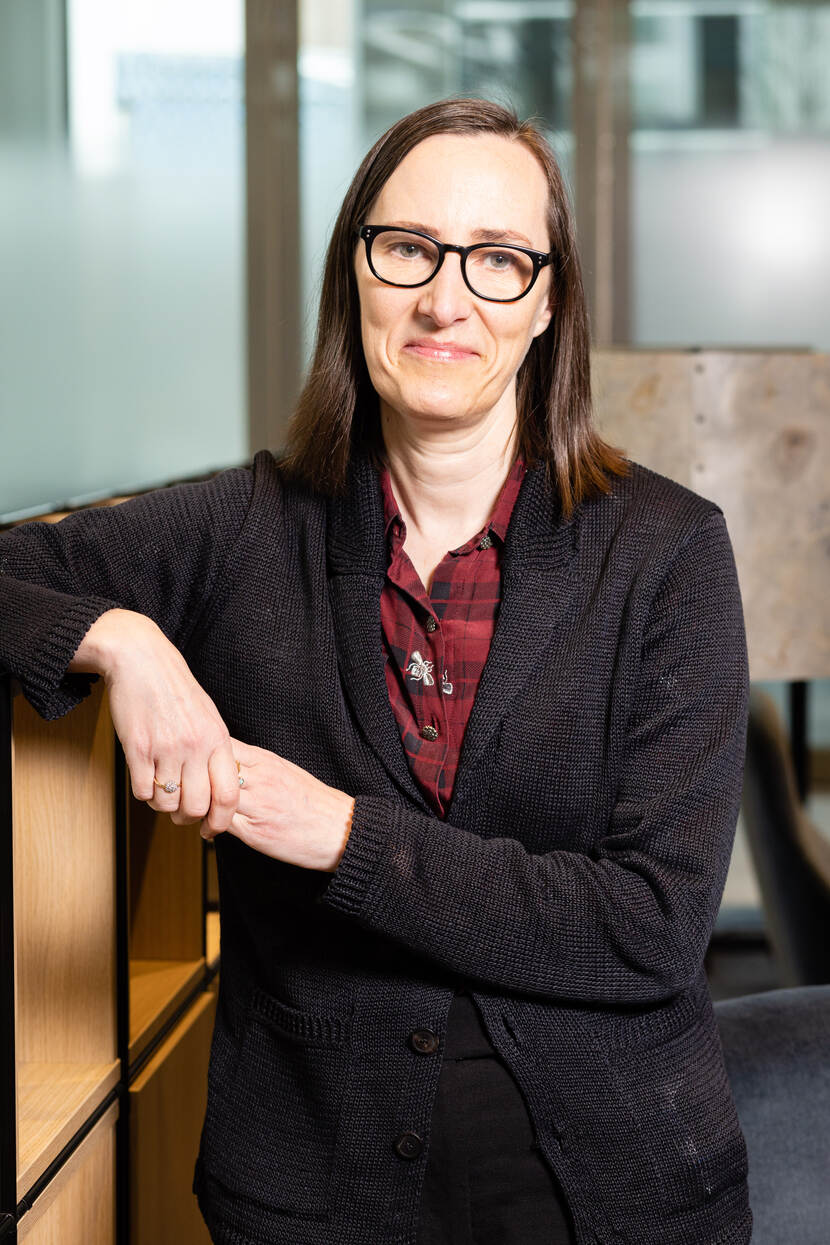 If you have any questions regarding the ePI project, don't hesitate to contact us!