In order to guide our scientific activities, the MEB has identified eight themes in the MEB regulatory science policy 2020-2024, in which we will invest in the coming years. Sharon Essink conducts research into risk management and risk minimization measures, which is in line with the theme Safety and effectiveness after authorization. The PhD project of Bram Storosum is focuses on Gender differences. This topic is not directly linked to one of the eight themes in the science policy 2020-2024, but is receiving more and more attention, amongst others by the focus group gender within the MEB.
Sharon Essink obtained her master's degree in Biomedical Sciences at the Radboud University in Nijmegen. During her master's, she focused on epidemiology and clinical pharmacology/toxicology. Sharon started her PhD project at the University Utrecht on the 1st of December 2021 (50% of the time). For the other 50% of the time, she will be trained as a pharmacovigilance assessor at the Medicines Evaluation Board (MEB). For more information, please contact Sharon via science@cbg-meb.nl.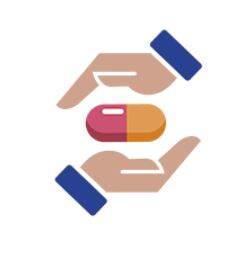 PhD highlight: Sharon Essink
"Risk management and risk minimization measure during the life cycle of a product"
Start: 01-12-2021. End: 30-11-2026.
Promotors: Prof. Marieke De Bruin (Utrecht University), Dr. Sabine Straus (MEB)
Co-promotors: Dr. Inge Zomerdijk (MEB)
Introduction
Within pharmacovigilance, the European Union Risk Management Plan (EU-RMP) is important in the proactive life cycle management of medicines and facilitates identification, characterization, monitoring and minimisation of risks. Within the EU-RMP, the risk minimisation plan describes the measures that aim to prevent the occurrence and/or severity of adverse drug reactions (i.e. risk minimisation measures). Routine risk minimisation measures are in place for all medicines, such as the product information. Some medicines may be associated with important risks for which additional risk minimisation measures (aRMMs) are needed to ensure a positive benefit-risk balance. Examples of aRMMs are educational materials and pregnancy prevention programmes.
Evaluation of the effectiveness of aRMMs is needed to determine whether risks are sufficiently minimised when the medicine is used in clinical practice and whether aRMMs may be stopped or amended. Both quantitative and qualitative research can be used in these evaluations. It is important to evaluate the methods applied in the aRMM effectiveness studies to strengthen future studies and better facilitate regulatory and public health needs.
Aim
This PhD project aims to provide insight in effective risk minimisation measures during the life cycle of medicines and in the need, value and challenges of different types of evaluations of aRMM effectiveness. The results may give insight in how to improve future aRMMs and aRMM effectiveness studies and may be used to improve various Good pharmacovigilance practices (GVP) guidelines on risk management and risk minimisation.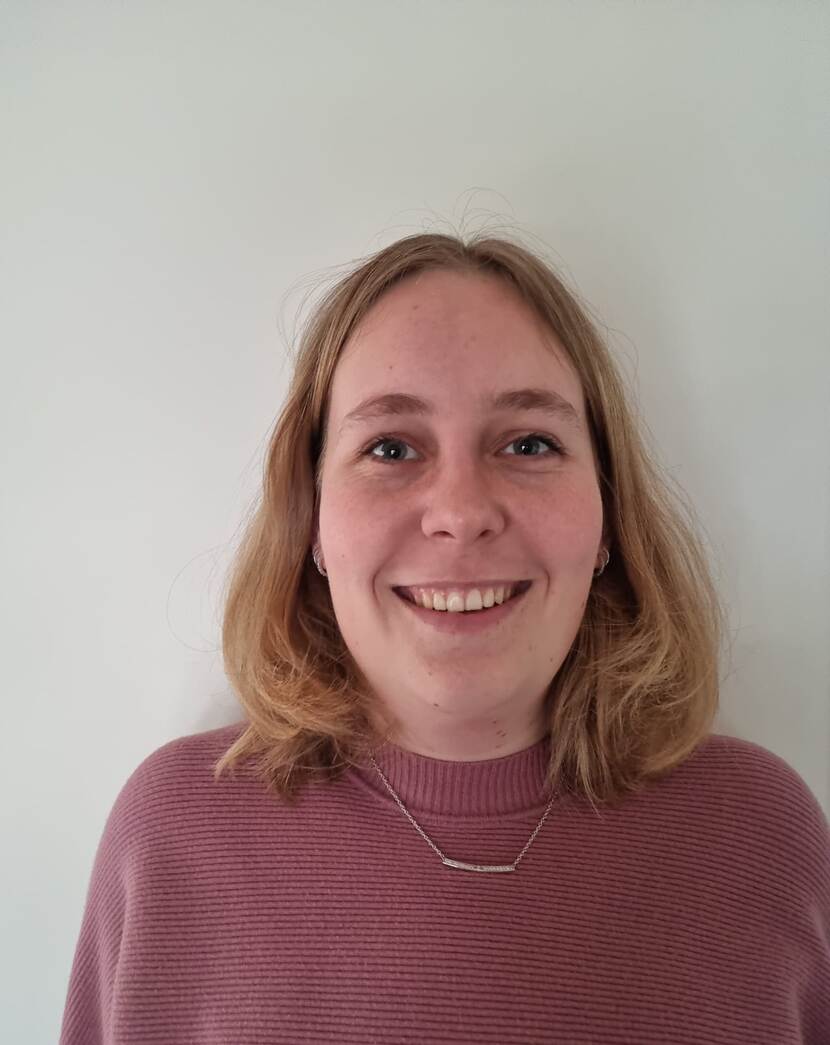 Bram Storosum received his master's degree in Medicine in 2019 and started his PhD project in the same year alongside his residency in psychiatry at the Amsterdam University Medical Center (Amsterdam UMC), combining clinical practice with research. For more information, please contact Bram via science@cbg-meb.nl. 
PhD highlight: Bram Storosum
"Gender differences in pivotal registration trials in antipsychotic medications for schizophrenia and acute mania"
Start: 05-07-2019. End: 01-10-2024.
Promotors: Prof. Damiaan Denys (Amsterdam UMC), Prof. Lieuwe de Haan (Amsterdam UMC)
Co-promotors: Dr. Taina Mattila (MEB), Dr. Jasper Zantvoord (Amsterdam UMC)
Introduction
Schizophrenia and acute mania are amongst the leading causes of disability worldwide, affecting both gender. In schizophrenia and acute mania, although gender differences in incidence per age category are found, there is no gender difference in the various prevalence measures. Antipsychotic medication has been proven effective in pivotal clinical trials for these disorders.
However, women are underrepresented in pivotal drug trials conducted in patients with schizophrenia, which are not powered to infer reliable gender-specific similarities or differences in effect. In acute mania, there are indicators for differences between genders, for example in etiology and course of the disease, however differences in effect size of antipsychotic medications remain underinvestigated.
Appropriate enrolment of women in these clinical trials and gender specific-analysis of data may be critical with regard to expected efficacy, dosing, and safety of therapeutic agents. Furthermore, gender specific analyses may yield valuable information for clinical practice.
Aim
The aim of this project is to explore the difference in effect size between men and women suffering from schizophrenia and acute mania through individual patient data meta-analysis of placebo controlled registration trials for antipsychotic medication. Where applicable, steps for the assessment of future clinical trials and regulatory safety studies, with regard to gender, will be recommended. Suggestions may be made with regard to the guidelines for the treatment of schizophrenia and acute mania. This project furthers the understanding and awareness of gender differences both in regulatory science as well as clinical practice.
Britt Duijndam is a PhD student since 2015, at the division of Drug Discovery & Safety from the Leiden Academic Centre for Drug Research (LACDR, Leiden University) under supervision of Prof. Bob van de Water and Dr. Jan Willem van der Laan. Britt's project focuses on nuclear hormone receptors. SHe combines her PhD position with a position as a non-clinical assessor at the Pharmacology, Toxicology and Kinetics (FTK) group within the MEB. Britt is expected to complete her PhD research this year.
For the MEB science day she made this video presentation about her PhD project. For more information, please see the abstract below or contact Britt via science@cbg-meb.nl.
PhD Highlight: Britt Duijndam
Estrogen receptor alpha proliferative signaling in predicting carcinogenic potential
Author(s)
Britt Duijndam1,2, Tineke van den Hoorn2, Joost Beltman1, Peter Bouwman1, Jan Willem van der Laan2, Bob van de Water1
Affiliation
Division of Drug Discovery & Safety, Leiden Academic Centre for Drug Research, Leiden University, Leiden, The Netherlands
Section on Pharmacology, Toxicology and Kinetics, Medicines Evaluation Board, Utrecht, The Netherlands
Background
Pro-proliferative estrogen receptor alpha (ERα) signaling is recognized as one of the mechanisms of non-genotoxic carcinogenicity which represents a major risk in human tumor development. Several biochemical and cell-based assays for the detection of compounds with estrogenic properties have been developed, but these are not suitable for the monitoring of pathway activation dynamics, and are mostly based on expression constructs lacking physiological promoter regulation.
Methods
We have developed MCF7 fluorescent reporter cell lines of 3 different GFP-tagged ERα target genes: GREB1, PGR and TFF1. These reporters are under control of the full physiological promoter region and allow the monitoring of dynamic pathway activation on a single cell level using a live-cell imaging set-up. In addition, we link activation of the ERα pathway to a potential adverse outcome by additionally monitoring cell cycle progression and proliferation.
Results
We extensively characterized these reporters and have evaluated their performance to a full reference set of known estrogenic compounds as defined by the Organisation for Economic Co-operation and Development (OECD) Performance-based Test Guideline 455. Currently, we are focusing on the relation of GFP reporter activity with overall transcriptional regulation of cell cycle pathways by employing next generation sequencing. Additionally, our single-cell data allows us to integrate protein expression data and cell cycle progression in a mechanistic computational model to improve our understanding of pathway activation and cell proliferation.
Conclusion
In conclusion, our reporter platform represents a weight-of-evidence approach which will provide a better understanding of ERα pathway activation in the context of cellular proliferation. This, in turn, will yield improved risk assessment of carcinogenicity for human health.
During the MEB Science Day 2022, Britt gave a more extensive presentation about her work: